आंध्र प्रदेश
मध्य प्रदेश
बिहार
छत्तीसगढ़
दिल्ली
अरुणाचल प्रदेश
असम
गोवा
गुजरात
हरियाणा
हिमाचल
जम्मू कश्मीर
झारखंड
कर्नाटका
केरल
महाराष्ट्र
मणिपुर
मेघालय
मिजोरम
नागालैंड
उड़ीसा
पंजाब
राजस्थान
सिक्किम
तमिलनाडु
तेलंगाना
उत्तराखंड
उत्तर प्रदेश
पश्चिम बंगाल
अंडमान-निकोबार
चंडीगढ़
दादरा-नगर-हवेली
दमन-दीव
लक्षद्वीप
पांडिचेरी
BIS Young Professional Vacancy 2023
BIS Young Professional Vacancy 2023 : Bureau of Indian Standards (BIS), a statutory body under the administrative control of Ministry of Consumer Affairs, Food and Public Distribution, Govt. of India is the National Standards Body of India and is responsible for activities in the field of Standardization, Product and System Certification, Hallmarking, Laboratory Testing etc., in the country.
BIS offers excellent opportunities to Indian nationals with proven academic credentials, professional
achievements, good working knowledge of technology based skills on the computer, strong communication and interpersonal skills and leadership qualities for engaging with BIS as Young Professionals (YPs). The details of the advertisement are as follows:-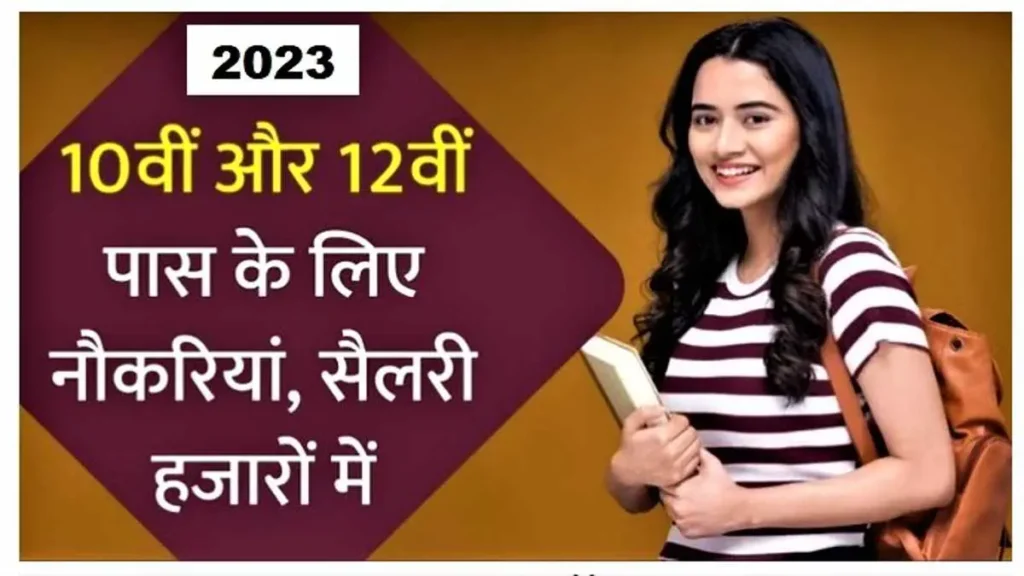 Job bharti Department Name
Management System Certification Department
(MSCD)
Job bharti Post Name
BIS as Young Professionals (YPs).
Job bharti Location
Job Location: Young Professionals shall be posted anywhere in India depending upon the requirement.
Work Experience
Minimum ofthree (3) years of experience in Marketing or equivalent fields (Preferably conversant with Management System Certification)
Job bharti Qualification
Essential:-
10th & 12th standard
Regular Graduation in any
discipline/ Diploma in
Engineering/ BE/B-Tech
from a recognized University.
Regular MBA or equivalent
in Marketing/ Sales from a
recognized University
Job bharti Pay Scale
Rs. 70,000/- (fixed for two years)
Job bharti Age Limit
Below 35 years of age as on
04.08.2023
Date Of Application
15.07.2023 (the date of
publication of advertisement in Employment News/Rozgar Samachar). The closing date for applying will be
04.08.2023. No other means/mode of submission of applications will be accepted under any circumstances.
Applications received after the deadline or missed due to any technical glitches shall not be entertained
How to Apply
On this Rojgar Samachar, the candidate will have to submit the application to the department through offline in the prescribed format.

Follow the steps given below to apply –

First of all visit the official website of the department BIS Young Professional Vacancy 2023.

DOWNLOAD THE ADVERTISEMENT BY CHOOSING RECRUITMENT OR CAREERS SECTION IN THE MENU BAR AND READ ALL THE INSTRUCTIONS CAREFULLY.

Now fill the BIS Young Professional Vacancy 2023 application form carefully. Attach required documents, signature and photograph. Pay the application fee through as per the instructions.

Inspect the application form and make corrections in case of errors. After the final review, submit the application form to the department.

Keep a copy of BIS Young Professional Vacancy 2023Application Form with you for future response.

For accurate information about applying, inspect the departmental advertisement and submit the application to the department following the instructions.

: All the applications received shall be scrutinized and shortlisted. Candidates will be shortlisted
in the light of their qualifications, experience and other detailed provided in the application form. Mere fulfillment
of qualification or shortlisting shall not confer any right to be engaged as Young Professionals. Shortlisted candidates
will be called for practical assessment, written assessment, technical knowledge assessment, interview, etc. BIS
reserves the right to reject any or all applications without assigning any reason thereof.
| | |
| --- | --- |
| Download PDF | Link 1 | Link 2 | Link 3 |
| Official Website | Click Here |
| Online Apply | Link 1 | Link 2 | Link 3 |
| Join in Official Group | Telegram Group Join |
| Join in Official Group | Whatsapp Group Join |
The BIS Young Professional Vacancy 2023 is a competitive recruitment initiative by the Bank for International Settlements (BIS) aimed at attracting highly qualified and motivated individuals who are at an early stage of their careers.
The specific eligibility criteria may vary for each recruitment cycle. Generally, candidates are expected to have a master's degree or higher in economics, finance, or a related field. They should also have a strong academic record and preferably some work experience in a relevant field.
To apply for the BIS Young Professional Vacancy 2023, you need to visit the official BIS careers website or the specific job posting portal where the vacancy is announced. There, you can find the application form and follow the instructions provided to submit your application.

What documents do I need to submit with my application?
The required documents may vary, but typically you will need to submit a cover letter, a curriculum vitae (CV) or resume, academic transcripts, and any additional supporting documents requested in the application form.
There is typically no strict age limit for the BIS Young Professional Vacancy 2023. However, the program is designed for early-career professionals, so candidates who have been working for several years may find it less suitable for their level of experience.
The selection process generally involves several stages. It may include an initial screening of applications, followed by interviews, assessments, and possibly a presentation or case study exercise. The specific process will be outlined in the job posting or communicated to shortlisted candidates.
The BIS Young Professional Vacancy 2023 offers a unique opportunity to work in a leading international financial institution. Participants will gain exposure to cutting-edge research, policy work, and the global financial landscape. They will also receive a competitive salary, benefits package, and the chance to collaborate with top professionals in their field.
Successful participants in the BIS Young Professional Program are typically offered a fixed-term contract of up to three years. Upon completion of the program, some individuals may have the opportunity to transition into a longer-term role within the BIS, depending on performance and available vacancies.
Yes, the BIS Young Professional Vacancy 2023 is open to candidates from around the world. The BIS values diversity and actively encourages applications from individuals of all nationalities.
The BIS Young Professional Vacancy 2023 typically opens for applications periodically, depending on the organization's staffing needs. It is advisable to regularly check the BIS careers website or other relevant job portals to stay updated on the latest vacancies and application deadlines.
Note
Jobbharati.com किसी भी प्रकार की नौकरी देने के लिए कॉल या मैसेज नहीं करता है और न ही पैसे लेता है, कृपया फर्जी कॉल के धोखाधड़ी से सावधान रहें।