आंध्र प्रदेश
मध्य प्रदेश
बिहार
छत्तीसगढ़
दिल्ली
अरुणाचल प्रदेश
असम
गोवा
गुजरात
हरियाणा
हिमाचल
जम्मू कश्मीर
झारखंड
कर्नाटका
केरल
महाराष्ट्र
मणिपुर
मेघालय
मिजोरम
नागालैंड
उड़ीसा
पंजाब
राजस्थान
सिक्किम
तमिलनाडु
तेलंगाना
उत्तराखंड
उत्तर प्रदेश
पश्चिम बंगाल
अंडमान-निकोबार
चंडीगढ़
दादरा-नगर-हवेली
दमन-दीव
लक्षद्वीप
पांडिचेरी
Central Railway Apprentice Vacancy 2022 | Central Railway Recruitment: Apply for 2422 Apprentice Posts
Candidates wishing to apply for this Government Job , who fulfill the prescribed qualifications for the post of Central Railway Apprentice Vacancy 2022 , can apply to the Indian Railway Recruitment Department till the last date. Let us tell you that recently Indian Railway has published a Rojgar Samachar for the following JOB BHARTI related to 2422 Apprentice Recruitment: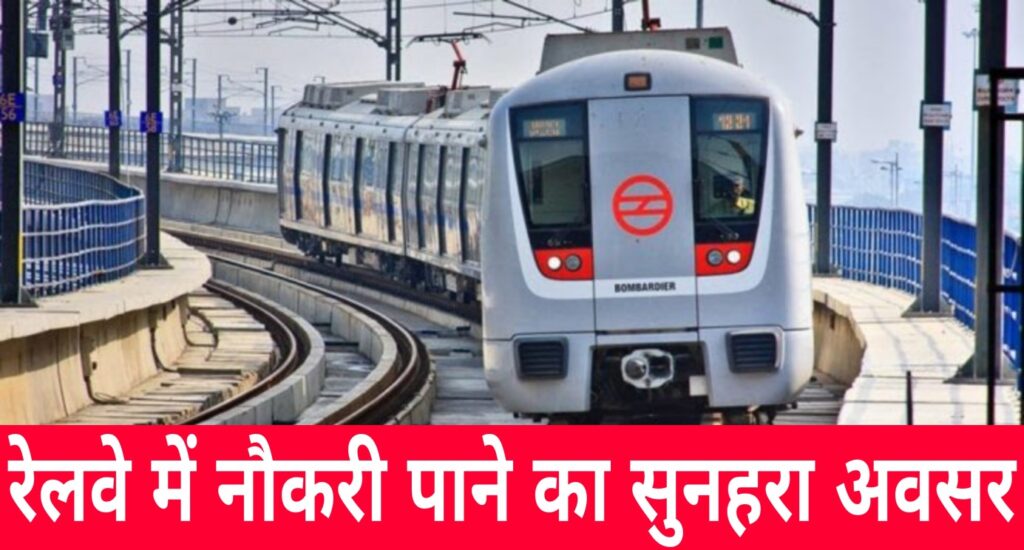 Sarkari Naukri Portal
Sarkari Naukri – Ministry Jobs for candidates waiting for Sarkari Job Result helps you to search right Sarkari Naukri based on Qualification, Location, Experience. JOB BHARATI.COM – you first update about Sarkari Exam Result as well as Sarkari Jobs, Employment News Magazine, Competitive Exam Preparation, India Government Jobs etc. Available at JOB BHARATI.COM in English language | JOB BHARATI.COM – Never charges any candidate for Government Job Alert. Sarkari Naukri Result in two languages ​​Hindi and English for the convenience of the Ministry Job users Provides daily updates.
Details of posts :- Central Railway Recruitment 2022
Apprentice
Mumbai Cluster: 1659 Posts
Bhusaval Cluster: 418 Posts
Pune Cluster: 152 Posts
Nagpur Cluster: 114 Posts
Solapur Cluster: 79 Posts
Number of posts – 2422 post
| Recruitment age limit | Link |
| --- | --- |
| To join this recruitment notification issued by Indian Railway, the age of the applicant should be at least 18 years and maximum 40 years as on the prescribed date. You can get information about age relaxation by observing the instructions given in the departmental advertisement. | ( Departmental age limit advertisement information ) |
| Educational Qualification :- | Link |
| --- | --- |
| Minimum Educational Qualification Candidate must have passed 10th class examination or its equivalent (under 10+2 examination system) with minimum 50% marks, in aggregate, from recognized board and also possess National Trade Issued by National Council for Certificate in notified trade issued by National Council for Vocational Training or Provisional Certificate for Vocational Training / State Council for Vocational Training. | (Departmental educational qualification advertisement information ) |
pay scale :-
Link
According to Central Railway
, refer to the official notification for more information about the pay scale.
required documents
5th class mark sheet
8th class mark sheet
10th class mark sheet
12th class mark sheet
graduation mark sheet
Aadhaar Card of the applicant
Pass port photo of the applicant
Resident Certificate of the applicant
Caste Certificate of the applicant
medical certificate
email id etc
mobile number
| Application Date :- | Date |
| --- | --- |
| Starting date – | 16-12-2022 |
| Last date – | 15-01-2023 |
How to apply for Railway Govt Jobs 2022 ?
How to apply for Chhattisgarh Govt Jobs 2022?
It is a big process which needs to be followed by the rules made by any government. Follow the steps given below for RAILWAY Jobs 2022 . These steps may differ in some recruitment, as it depends on the type of particular job.
Visit the official website https://rrccr.coM or get the direct link from our article.
Complete your registration, if not already done.
Apply for the particular job you want to apply for.
Enter all your details.
Pay your fee, if applicable.
Take a print out of the application for complete details.
| | |
| --- | --- |
| Download PDF | Links |
| Join in Official Group | links |
| Join in Official Telegram Group | Links |
| Official Website | links |
Quick Tips for Railway govt jobs Exam Preparation 2022
JOB BHARATI.COM – Talented youth of India doing government exam preparation can get free online test series in Hindi for all government jobs through Mantralaya Jobs. Preparation for India's major competitive exams and other competition exams through online quiz test,you can prepare for Sarkari Exam sitting at home. Along with this, you can get daily current affairs updates daily. Which is available on Gettostudy.com , it is completely free.
Note
Jobbharati.com किसी भी प्रकार की नौकरी देने के लिए कॉल या मैसेज नहीं करता है और न ही पैसे लेता है, कृपया फर्जी कॉल के धोखाधड़ी से सावधान रहें।