आंध्र प्रदेश
मध्य प्रदेश
बिहार
छत्तीसगढ़
दिल्ली
अरुणाचल प्रदेश
असम
गोवा
गुजरात
हरियाणा
हिमाचल
जम्मू कश्मीर
झारखंड
कर्नाटका
केरल
महाराष्ट्र
मणिपुर
मेघालय
मिजोरम
नागालैंड
उड़ीसा
पंजाब
राजस्थान
सिक्किम
तमिलनाडु
तेलंगाना
उत्तराखंड
उत्तर प्रदेश
पश्चिम बंगाल
अंडमान-निकोबार
चंडीगढ़
दादरा-नगर-हवेली
दमन-दीव
लक्षद्वीप
पांडिचेरी
Indian Navy 2023 job vacancies : Recruitment for 362 posts in Indian Navy, salary 56,900/-
Indian Navy 2023 job vacancies: Indian Navy  All the candidates are requested to go through the official notification thoroughly before applying for the Indian Navy 2023 job vacancies notification, only then submit the application to the department. Various details related to Rojgar Samachar like educational qualification, age limit, pay scale, application process and selection process can be found in this page. Latest information of JobBharti notifications is published daily on www.jobBharati.com. So visit www.jobBharati.com daily for Latest Rojgar Samachar.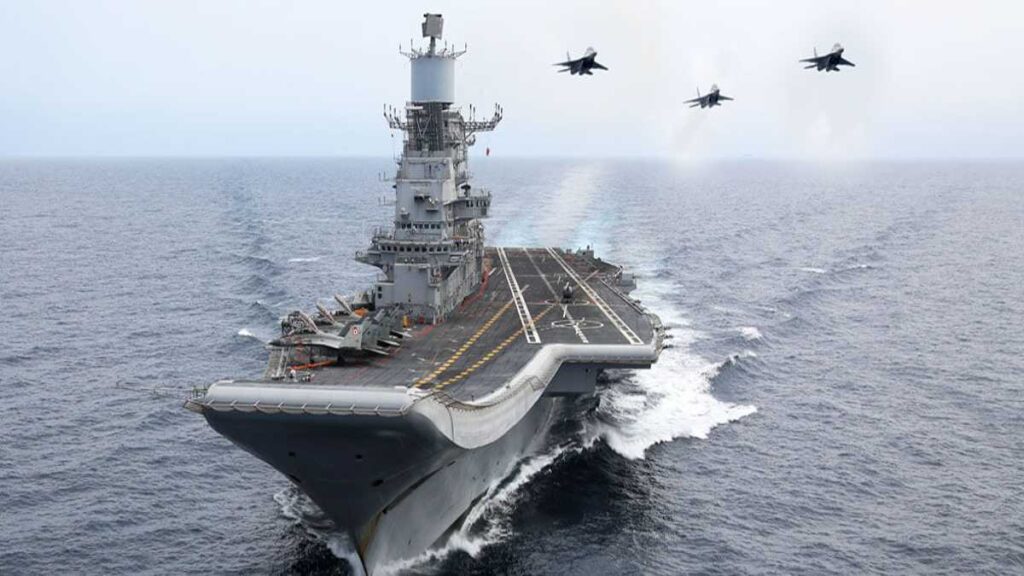 Job bharti Department Name
Indian Navy  Recruitment 2023: Indian Navy
Job bharti Qualification
10th Pass,   please see the published notification (Sarkari Naukri Notification) for this job for accurate information.
Job bharti Pay Scale
The pay scale  will be 
18,000-56,900 / – per month  , please check the official notification of this government job for more information related to Indian Navy Job Salary 
Job bharti Age Limit
The age of the candidate should be 
18 to 25 years  . Please see the published notification for relaxation and other information in Indian Navy Recruitment Age Limit.
Date Of Application
Job Published: 19-08-2023
Last Date to Apply: 25-08-2023
How to Apply
On this Rojgar Samachar, the candidate will have to submit the application to the department through offline in the prescribed format.

Follow the steps given below to apply –

First of all visit the official website of the department Indian Navy 2023 job vacancies.

DOWNLOAD THE ADVERTISEMENT BY CHOOSING RECRUITMENT OR CAREERS SECTION IN THE MENU BAR AND READ ALL THE INSTRUCTIONS CAREFULLY.

Now fill the Indian Navy 2023 job vacancies application form carefully. Attach required documents, signature and photograph. Pay the application fee through as per the instructions.

Inspect the application form and make corrections in case of errors. After the final review, submit the application form to the department.

Keep a copy of Indian Navy 2023 job vacancies Application Form with you for future response.

For accurate information about applying, inspect the departmental advertisement and submit the application to the department following the instructions.
| Category | Job bharti Application fee |
| --- | --- |
| UR | – |
| OBC | – |
| SC | – |
| ST | – |
| EWS | – |
| PWD | – |
| Women | – |
| | |
| --- | --- |
| Download PDF | Link 1 | Link 2 | Link 3 |
| Official Website | Click Here |
| Online Apply | Link 1 | Link 2 | Link 3 |
| Join in Official Group | Telegram Group Join |
| Join in Official Group | Whatsapp Group Join |
Indian Navy 2023 Job Vacancies – FAQ
1. How can I stay updated about Indian Navy job vacancies in 2023?
Visit the official Indian Navy website (https://www.indiannavy.nic.in/) regularly for the latest updates on job vacancies. You can also follow their official social media accounts for announcements.
2. What types of positions are available in the Indian Navy in 2023?
The Indian Navy offers a wide range of positions, including officer and sailor roles in various branches such as Executive, Technical, Logistics, Education, Medical, etc. Each branch has its own eligibility criteria and requirements.
3. What is the eligibility criteria to apply for Indian Navy jobs in 2023?
Eligibility criteria can vary based on the position and branch. Generally, candidates must meet age, educational, and physical fitness requirements. Specific eligibility details will be provided in the official job notifications.
4. How can I apply for Indian Navy job vacancies?
Applications are usually accepted online through the official Indian Navy website. You will need to register, fill out the application form, and submit the required documents as specified in the job advertisement.
5. What is the selection process for Indian Navy job vacancies?
The selection process typically involves a written examination, followed by a physical fitness test, medical examination, and an interview. The exact process can vary depending on the position.
6. Are there any coaching programs available for Indian Navy entrance exams?
Yes, there are coaching institutes that offer guidance and coaching for Indian Navy entrance exams. However, it's important to choose reputable institutes and also dedicate time to self-study.
7. What documents are required during the application process?
Required documents may include educational certificates, age proof, caste certificate (if applicable), passport-sized photographs, and any other documents mentioned in the job advertisement.
8. Are there any relaxation criteria for age and eligibility for certain categories?
Yes, the Indian Navy often provides age relaxation and eligibility criteria relaxation for certain categories such as SC/ST, OBC, Ex-servicemen, etc. Check the job advertisement for detailed information.
9. How can I prepare for the Indian Navy entrance exams?
Prepare thoroughly by studying the syllabus, practicing previous year's question papers, and focusing on topics related to the specific position you are applying for. Physical fitness is also important, so maintain a healthy lifestyle.
10. Can women also apply for Indian Navy positions?
Yes, women are eligible to apply for various positions in the Indian Navy. The eligibility criteria and available positions for women might vary, so check the official notifications for details.
Note
Jobbharati.com किसी भी प्रकार की नौकरी देने के लिए कॉल या मैसेज नहीं करता है और न ही पैसे लेता है, कृपया फर्जी कॉल के धोखाधड़ी से सावधान रहें।